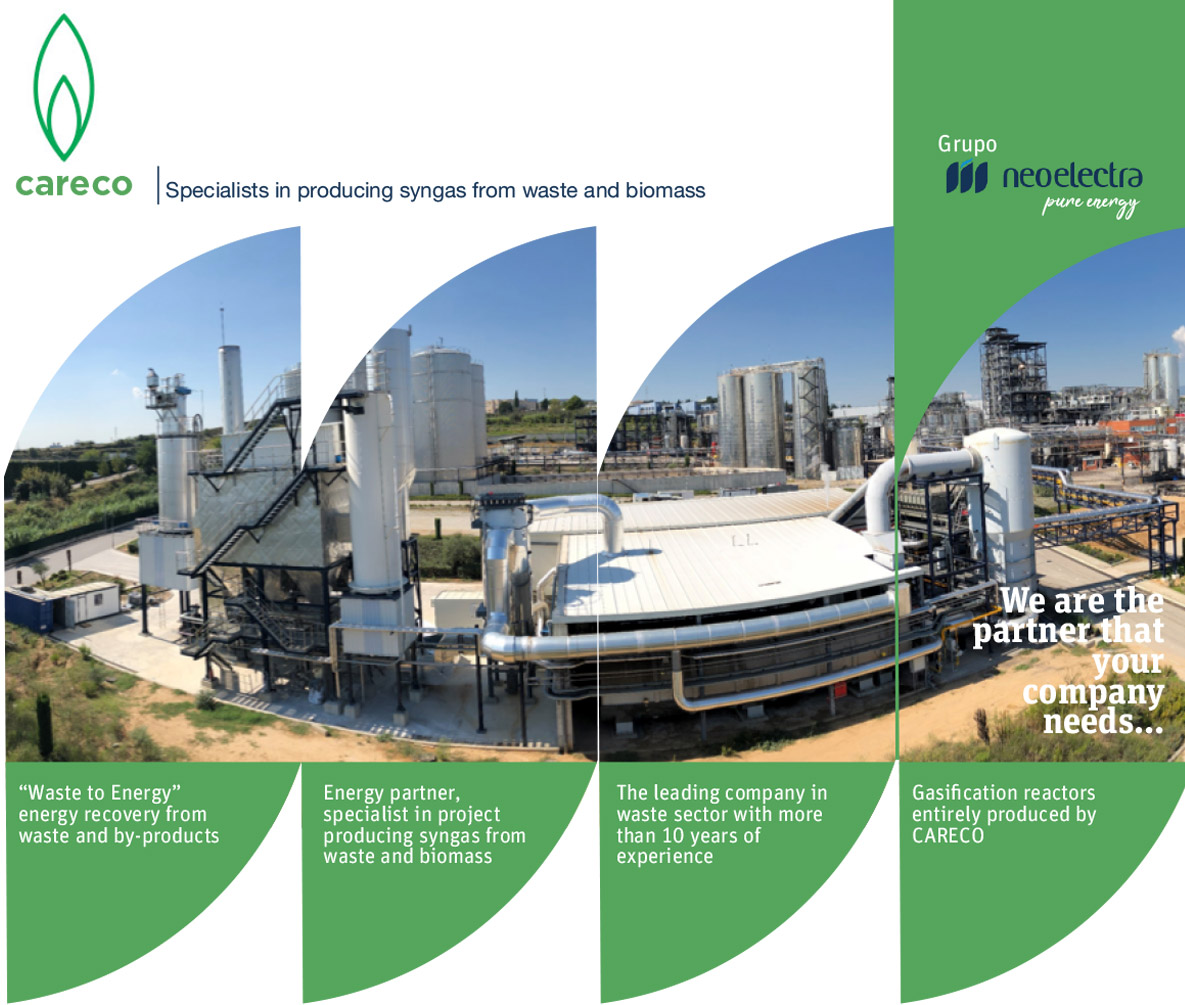 Careco has built waste gasification plants in Spain, Portugal and has developed projects in France. We develop projects in different countries of the European Union and we are also present in Latin America.
We enjoy a prominent position in the market, due to our deep knowledge of the sector and extensive experience as manufacturers of gasifiers.
Careco works every day with effort, dedication and enthusiasm, to add value to its clients.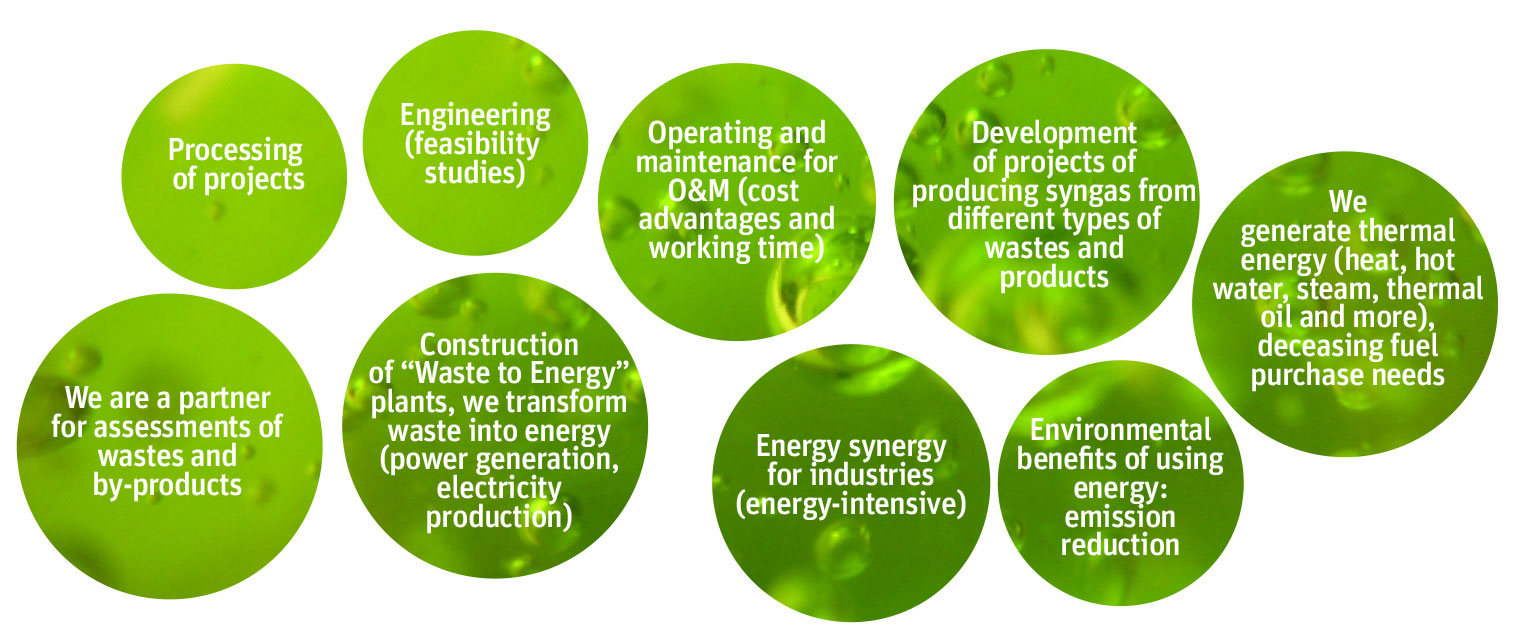 ENERGY SOLUTIONS IN DIFFERENT SECTORS
Through CARECO technology, we obtain "Syngas", a fuel obtained through gasification of biomass or waste.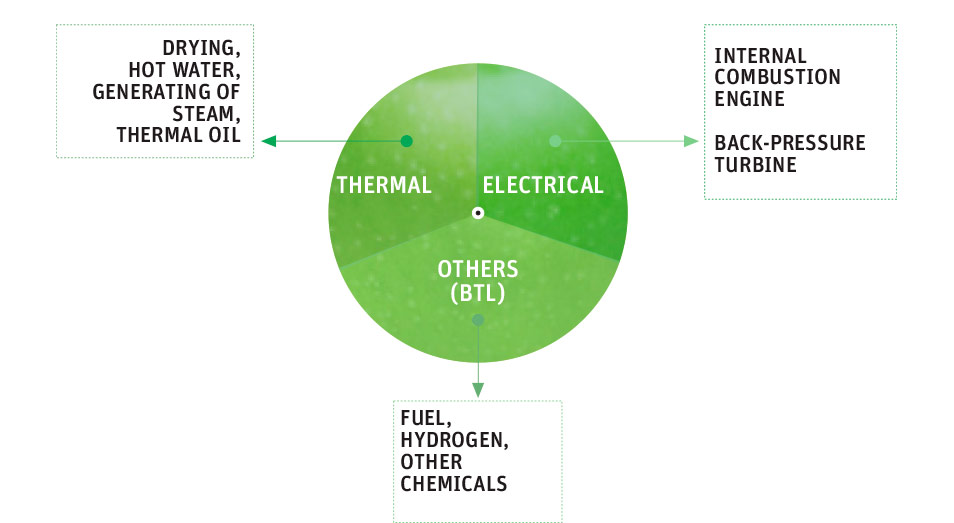 ADVANTAGES OF PRODUCING SYNGAS FROM BIOMASS: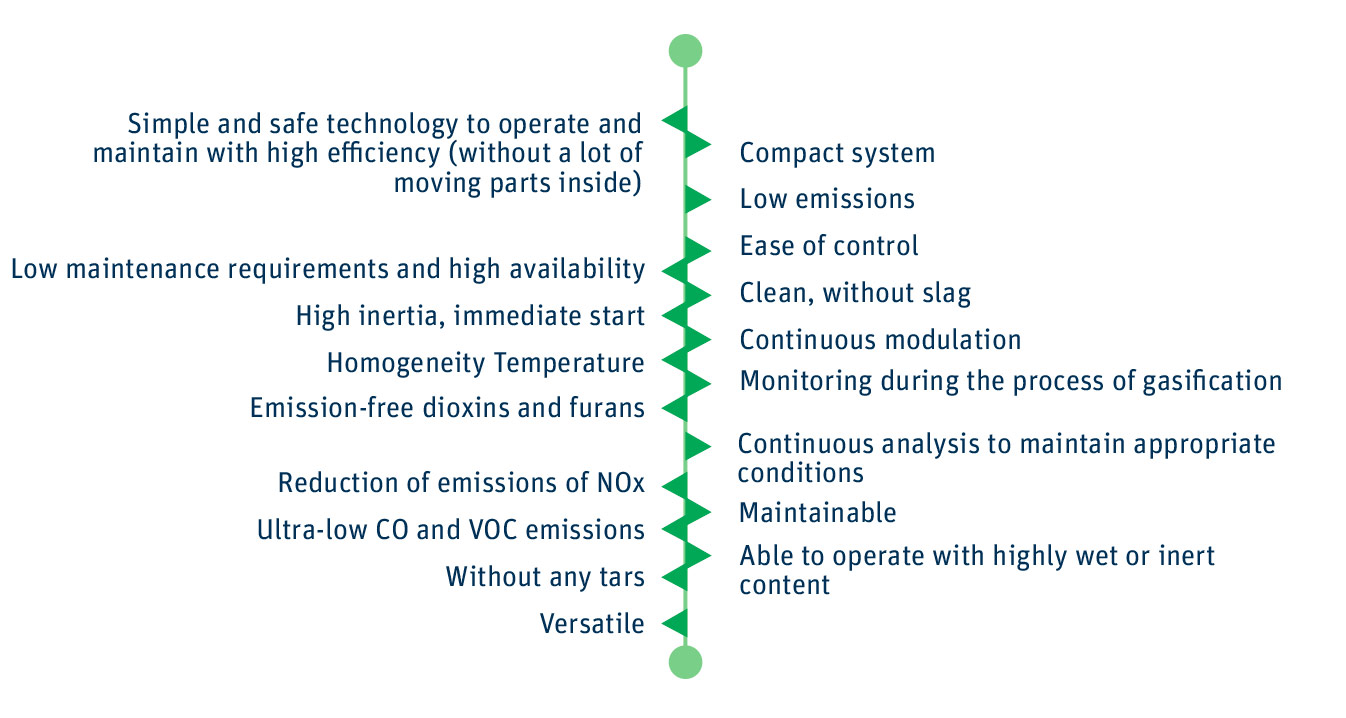 Simple and safe technology to operate and maintain with high efficiency (without a lot of moving parts inside)
Compact system
Low emissions
Ease of control
Low maintenance requirements and high availability
Clean, without slag
High inertia, immediate start
Continuous modulation
Homogeneity Temperature
Emission-free dioxins and furans
Continuous analysis to maintain appropriate conditions
Reduction of emissions of NOx
Ultra-low CO and VOC emissions
Maintainable
Without any tars
Able to operate with highly wet or inert content
Versatile
Lípidos Santiga
(Bacelona)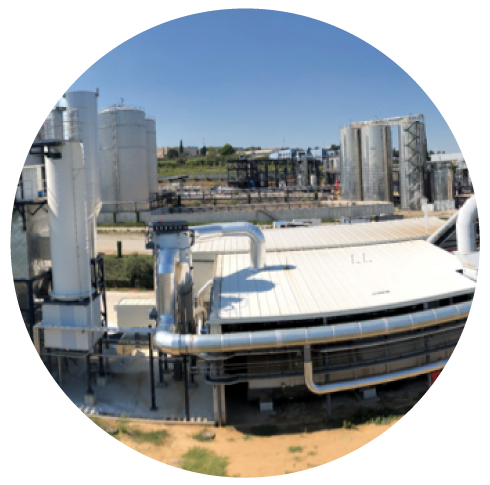 Steam generation
with biomass or waste
Luis Leal e Hijos, S.L.
(Porto)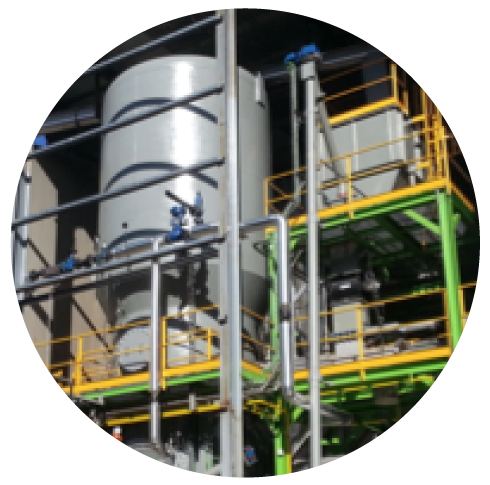 Steam generation
with meat and bones meals
Careco belongs to a long-standing Group with its own generation capacity and more than 20 years experience in the energy sector in Europe and LatAm.
Careco holds the Silver Broom Award, awarded by ISWA, The International Solid waste Association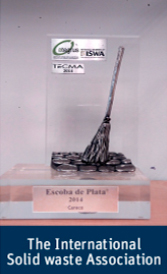 • We work to add value to our clients…
• We develop sustainable and environmentally friendly projects.
• We make tailor-made solutions to satisfy the real needs of our clients.
• Direct, close, agile, permanent and personalized advice.
• We deliver deep knowledge of the sector to our clients.
• Sensitive to the needs of our clients (real improvements in efficiency and cost).
• We provide our clients with all the Know How of Grupo Neoelectra, the 3rd producer of electrical and thermal energy in Spain specialized in energy services.
IF YOU NEED MORE INFORMATION …